Now whatever kind of file you wish to play, you can do so with the convenient and easy media player known as Elmedia Player.
Whatever kind of file you wish to play, be it MKV, MOV, AVI, M4V, MP3 or any other kind of file, it will all play easily without any problem through the Elmedia player which is also a free video player for mac os x.
Elmedia Player provides a perfectly smooth HD experience. More so you also do not anymore have to worry about any extra plugins, codecs for this app has everything settled for all kinds of files which you want to play.
You will be able to enjoy seamless and great HD experience through this app. All of this could happen due to the hardware accelerated decoding of this app. Now you also can avail this player for Apple TV, isn't it great?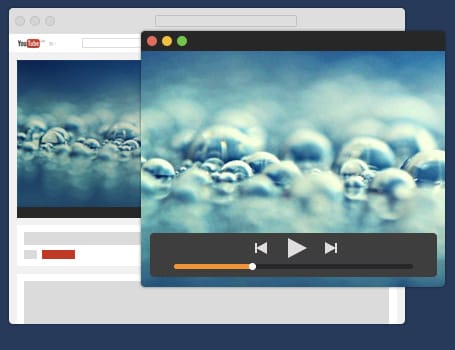 Highlights of this player you should definitely know:
Playback and Video options presented through Elmedia Player have been listed below:
It will be able to support multiple kinds of audio tracks
It provides you with native volume control
With the full-screen mode you can select from which monitor you want to see the full-screen video
Controlling the playlist gets anytime easier and quick
Now expediently pin down the player alongside all active apps
Fitting image to the screen is easy
Speed of the playback can get adjusted
The chosen audio or video section could be played in a nonstop loop
You can adjust however way you want to set the external audio tracks, for example along with the name of the movie.
Audio and video setting gets easier
Rotate, flip vertically, revert to the way the video was being played before or opt for mirror videos.
Saturation, color, brightness of the video gets suitably adjusted.
Subtitles can get synced.
Language of subtitles and audio can get chosen as per your pick when the files come with several subtitles and audio streams.
The sound can get adjusted for diverse settings like rooms, genres, different kinds of players along with the audio equalizer. You could customize your own one or pick one of the presets.
Now this app can emulate speakers and virtual surround too. It can also set audio output device.
Create screen shots online
You will be able to access sites like YouTube, Dailymotion and Vimeo without the need for you to open a browser. Yes, that's right! You do not have to go through the tedium of watching unwanted ads now.
Anytime you want, you will be able to create screenshots of the whole video or just a part of it.